{ % include 'shogun-products', content: product %}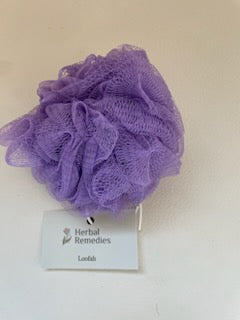 Herbal Remedies
Herbal Remedies Loofah Sponge
Discover the Ultimate in Natural Skincare with Herbal Remedies Loofah
Elevate your daily self-care routine with the Herbal Remedies Loofah, your trusted companion for achieving smooth, radiant, and healthy skin the natural way. Crafted from pure, sustainably sourced loofah gourds, our loofah provides a gentle yet effective exfoliation experience that revitalizes your skin, leaving it rejuvenated and glowing.
Key Features:
100% Natural Loofah: Our loofahs are handpicked from the finest loofah gourds, ensuring a pure and organic exfoliation experience.

Eco-Friendly: Embrace sustainability with a loofah that's biodegradable and environmentally responsible, reducing your ecological footprint.

Exfoliation & Cleansing: Herbal Remedies Loofah naturally exfoliates dead skin cells, unclogs pores, and promotes a smoother, healthier complexion.

Durable Design: Crafted to withstand extended use, our loofah maintains its integrity without fraying or tearing.

Versatile Usage: Pair it with your favorite soap, shower gel, or Herbal Remedies skincare products for a spa-like pampering session.

Easy Grip: The integrated hand strap provides a secure grip for effortless use during your skincare routine.

Suitable for All Skin Types: Whether you have sensitive skin or not, our loofah is gentle, helping prevent ingrown hairs and promoting improved circulation.

Vegan & Cruelty-Free: Committed to ethical practices, Herbal Remedies ensures our loofah is vegan and never tested on animals.
How to Use:
Soak the Herbal Remedies Loofah in warm water to soften it before use.
Apply your preferred soap or shower gel to the loofah.
Gently massage your body in circular motions for thorough exfoliation and cleansing.
Rinse well and hang it to air dry using the attached loop.
Transform your daily skincare regimen into a luxurious and rejuvenating experience with the Herbal Remedies Loofah. Your skin deserves the natural care it craves.